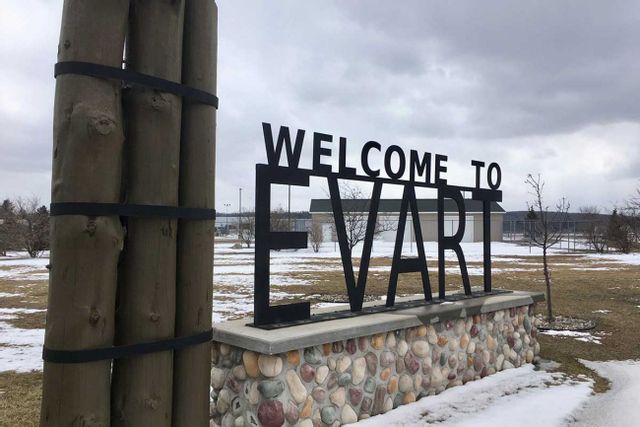 Evart Main Street DDA

Mission - The Evart Downtown Development Authority exists to strengthen Evart through public improvements creating a vibrant community that supports and attracts businesses in the downtown area.
Evart was founded in 1871 by D. A. Blodgett and James Kennedy. The first settler in Evart was Joseph Smith, and the town was named after Perry Oliver "Frank" Everts, an early pioneer of Osceola Township. The village was platted in 1872, incorporated in 1873, and re-incorporated in 1875.
---
Born on the Banks of the Mighty Muskegon in the Land of Green Gold, a special place has been bringing people together for nearly 150 years. That place is Evart and we are proud to call it home. Surrounded by the richest of Michigan's North, we are proud to be the hometown of the Great Outdoors.
With trails to ride, rivers to float, and backwoods to explore, Evart is an exciting town that has preserved its small-town charm while providing the perfect blend of natural solitude and community connection. From our Farmers Market and downtown concerts alongside our restored depot to the sound of the dulcimers at the fairgrounds to the deafening roar of the Wildcats on Friday nights, Evart knows what it means to be home.
We invite you to be our guest. It's close enough to visit, and it's far enough to truly escape. Explore our hometown, Evart, and learn what we mean by Evart, Michigan: At Home. By Nature.…