Evart Main Street is at Evart Pharmacy, Evart, MI
---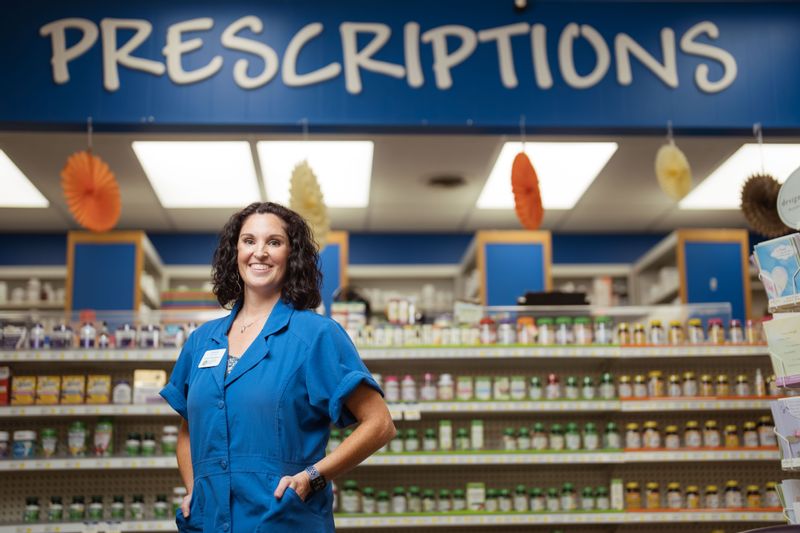 I grew up on 200 acres here in this small town called Evart. It's a beautiful area. My husband and I both grew up and graduated from high school here. After graduation, we both went to Ferris State University, and after college, we wanted to settle down and have our family here—it's one of those small towns where you feel at home.
I became interested in the pharmacy field because I had a family member who started going to pharmacy school; I job shadowed them, and I thought there were a lot of options in the pharmacy world. I started working at Evart Pharmacy at 18, just out of high school, and I worked all throughout college as my first pharmacy job. It confirmed that I liked the work. I enjoy helping people, it's fast-paced, and it's something different every day.
We're trying to help our community members and neighbors as much as we can. With Evart being a rural area, there's not as much medical support here as there is in bigger areas, and there aren't as many physicians, so you have to make extra calls and referrals. We try to do all that for people, and we mail prescriptions for free because traveling can be hard for some people.
I love the supportive community we have in Evart. Even all the new people we see coming in are very kind and supportive of each other. Sometimes people feel like small towns don't have as much to offer, but here, we all have each other's backs.
For example, let's say I can't get a drug a patient needs, I can call the pharmacy across the street and say, 'Hey, are you able to get this drug for this patient? I'm going to send her over to you,' or, 'I don't have this in stock. Could I borrow some from you?' It's nice to have that camaraderie. We want to help each other and work together to supply the best we can for all our patients in town.
—Michelle Ladd, Owner & Pharmacist, Evart Pharmacy, Evart
#PureMichigan #MiDowntown #MiBusiness #MEDC #MainStreetStories #MiMainStreet #DowntownEvart #EvartMainStreet #EvartMi #EvartPharmacy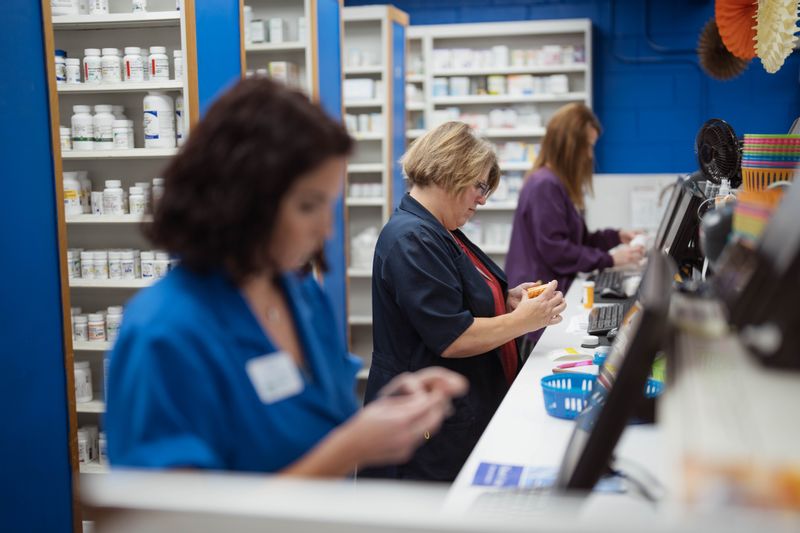 Click an image below to display the larger version.