Shopping Bag Class
Reusable and Good Looking Bag!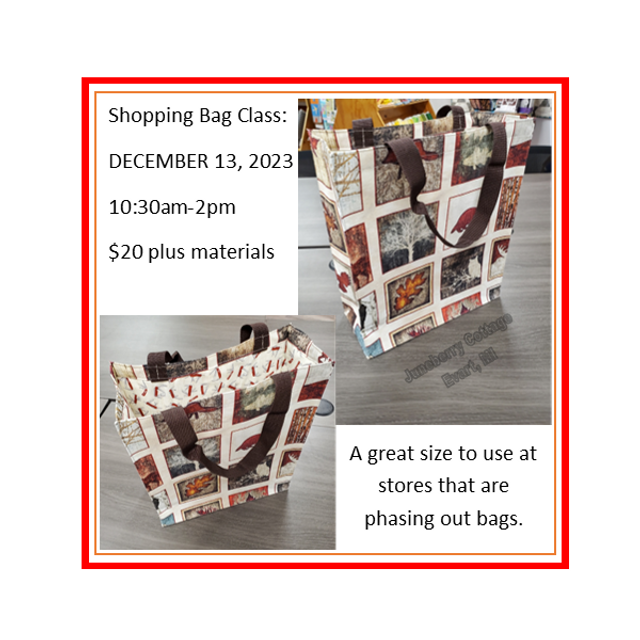 Description
Here is a class to teach you a simple yet good looking shopping bag. You can shop till you drop, but this bag does keep its posture!
Some stores are encouraging reusable shopping bags or phasing them out. This bag will be great to take where ever you go. It can also be used as a personalized gift bag for anyone on your list.
Class fee is $20 plus materials.

Juneberry Cottage
220 N Main St, Evart, MI 49631
RSVP Required
Accepting Online Registration
Originally posted by Juneberry Cottage via Locable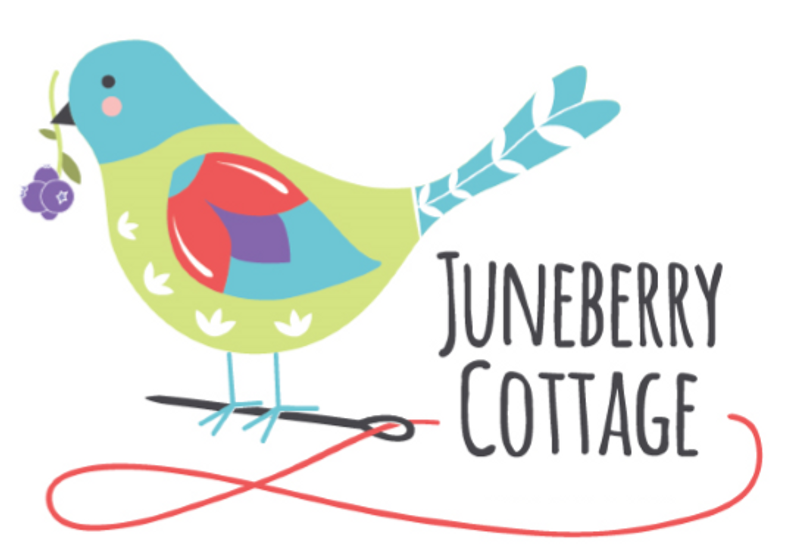 5.0
(12 Reviews)


Juneberry Cottage

220 N Main St
Evart, MI 49631
231-734-5863
www.juneberrycottage.com

Mon, Wed, Fri

10:00am- 5:00pm